This PR Hacker's 10 Tips Will Probably Get Your Brand Mentioned on CNN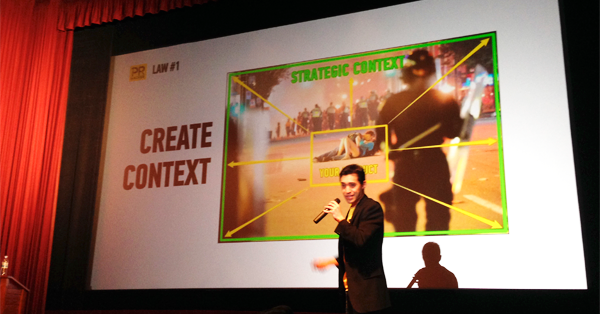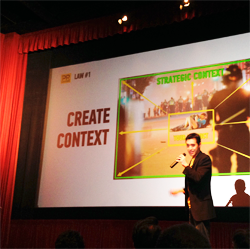 Want 10k new visitors to your website tomorrow?

What about $25k in new sales?
No problem. Just get your company mentioned on CNN.
How?
By "hacking" PR for your brand, of course!
If you're not sure how to do that, Ben Kaplan[1] can help.
Kaplan is a self-described "PR hacker" who used his first appearance on CNN to push his new book & generate the sales described above.
Since then, he's had more than 50 on-air interviews on CNN — and many other major news channels too.
At 36, Kaplan is a PR pro who runs San Francisco-based PR Hacker[2], an agency that specializes in generating press coverage for startups, small businesses & crowd-funding campaigns.
But as a do-it-yourselfer, Kaplan loves showing small business owners how they can pitch journalists on their own & land their companies on programs like "Good Morning America" & "Today" – for FREE!
He spoke recently to a packed house in San Francisco & revealed his secrets on how to:
Make your company newsworthy
Use "breaking news" and other new stories to generate PR for your business
Get lots of TV & radio coverage for free
Get viewed by journalists as a thought leader in your industry
Measure the effectiveness of your media pitches
Below I'll lay out Kaplan's 10 essential laws of PR hacking — which could easily serve as a blueprint for your next public relations campaign.
These tips work whether you're bootstrapping a startup or working for an established brand.
This PR Hacker's 10 Tips Will Probably Get Your Brand Mentioned on CNN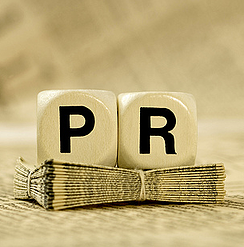 In the last 15 years, digital media has transformed the PR industry.
Today, the most successful PR people use data to drive almost every decision they make, including:
what topic to pitch
what headline to use
how to write the best email subject line
>> <<
Your brand or business should to.
So stop casting out a press releases & hoping journalists bite!
As Kaplan says:
There are ways that you can measure, test, pivot, optimize & improve.